Viewing Beacons
Beacons can be viewed within the Map Editor, particularly so you can see them in the context of your routing graph.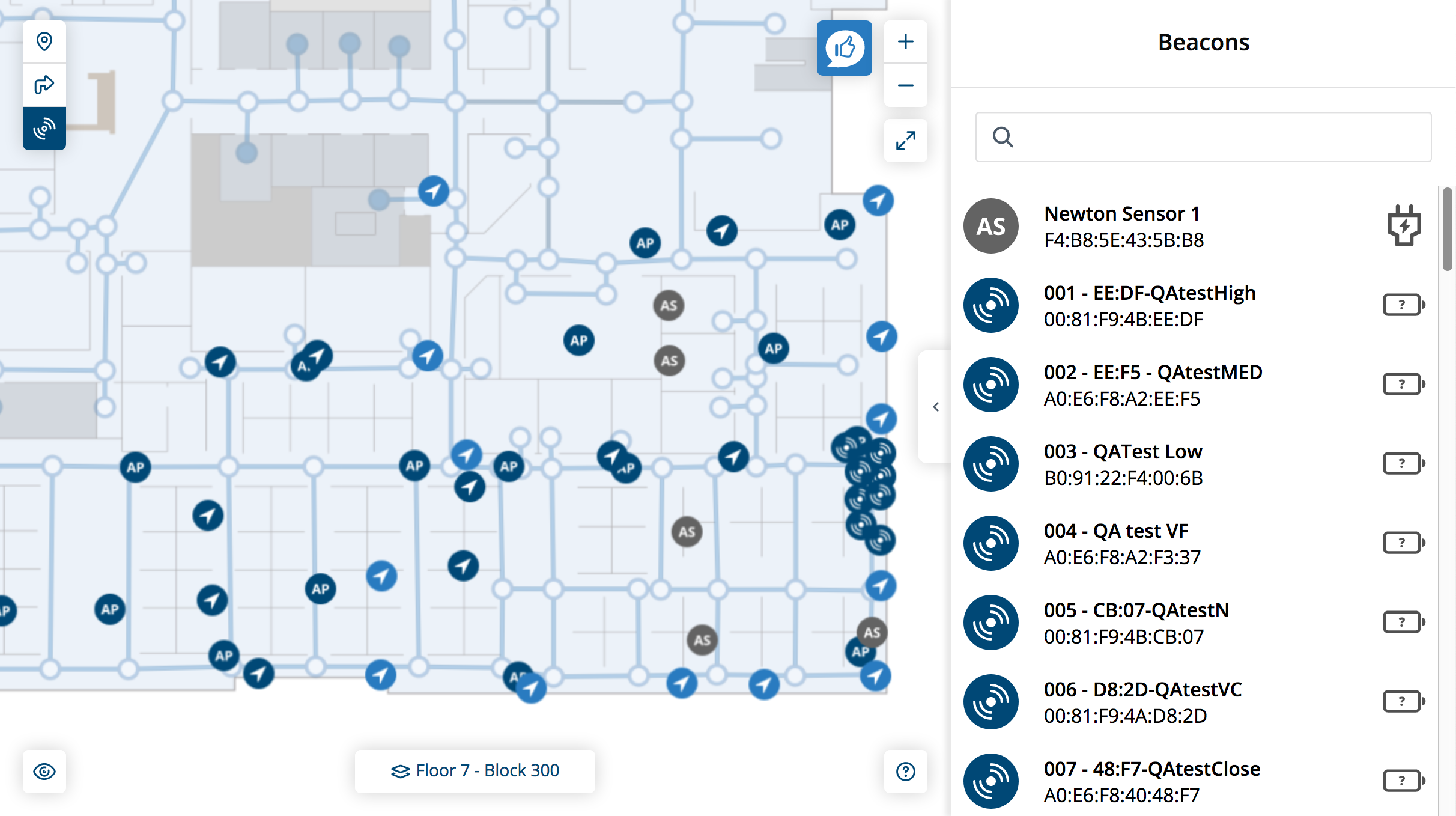 Battery Levels
By clicking the Visibility Layers icon in the bottom left, you can switch Beacons to show battery levels rather than type icons.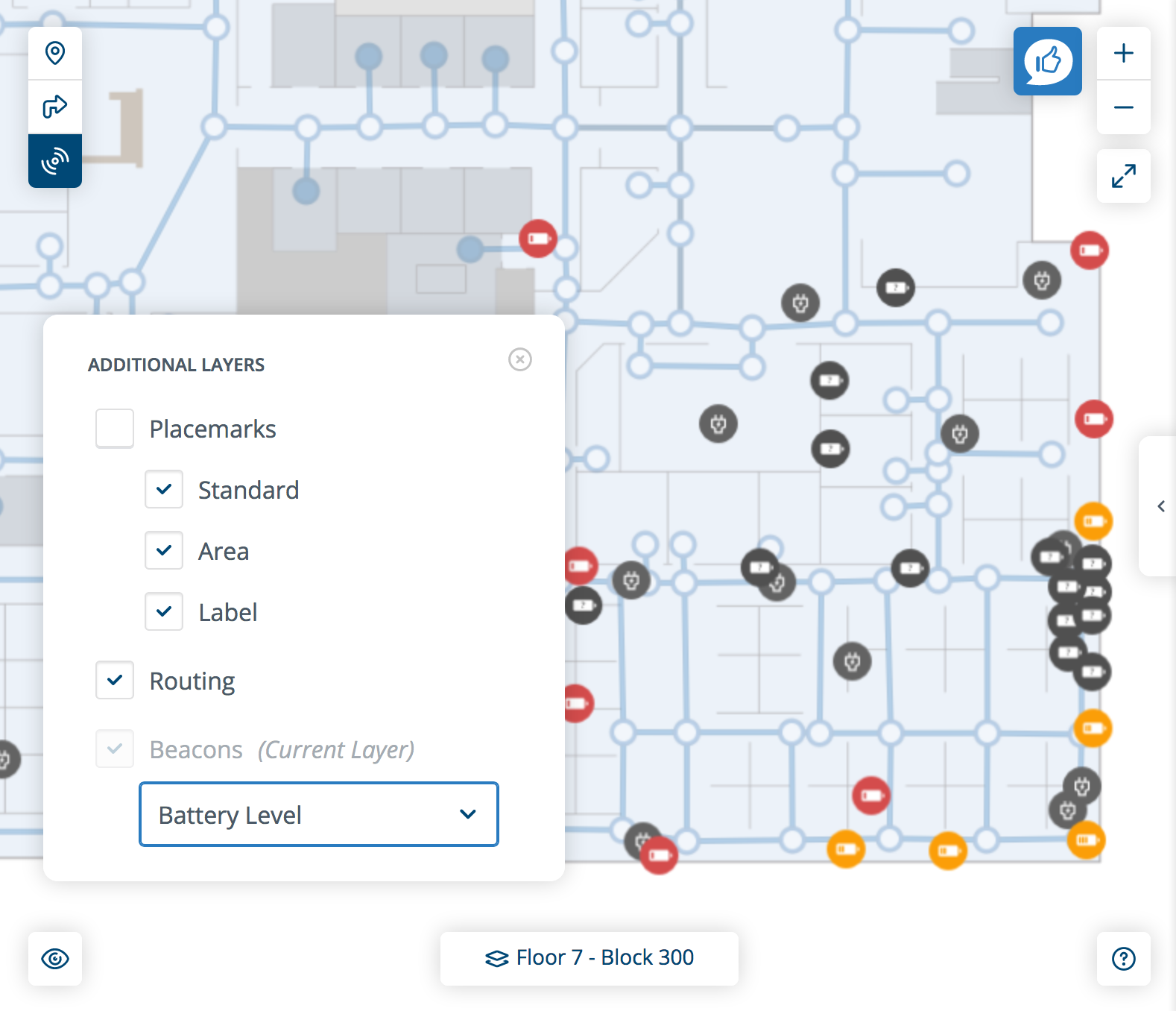 Details
You can view Beacon details by clicking on a beacon. If you scroll the sidebar to the bottom you can open the Beacon for editing in a new tab.