What are Placemarks
Placemarks are points-of-interest on your map. You can navigate to or from them, as well as click to find out more information.
The most important pieces of information about your placemark are its position (x, y) and type.
To add a placemark, you can click the "add placemark button" in the sidebar. You can also hold down the shift key and click on the desired location of the placemark.
Position and Area
You can set the position of a placemark by clicking when you create the placemark, or drag 'n drop after it has been created. Position determines where the placemark shows up on the map. It's important that your placemark is near a routing node, or else you will have difficulty getting directions to/from it.
Some placemark types also offer Area, which is a shape you draw on the map.
Type
Most placemarks are Standard Placemarks, which are shown as an icon on the map. There are also Area Placemarks which have a shape stored along with their location. Label placemarks, which show up as text on your map, and have higher visual priority. Label placemarks should be used for things like "Engineering" or "Sales", to label large parts of your map.
Standard Placemark:
Label Placemark: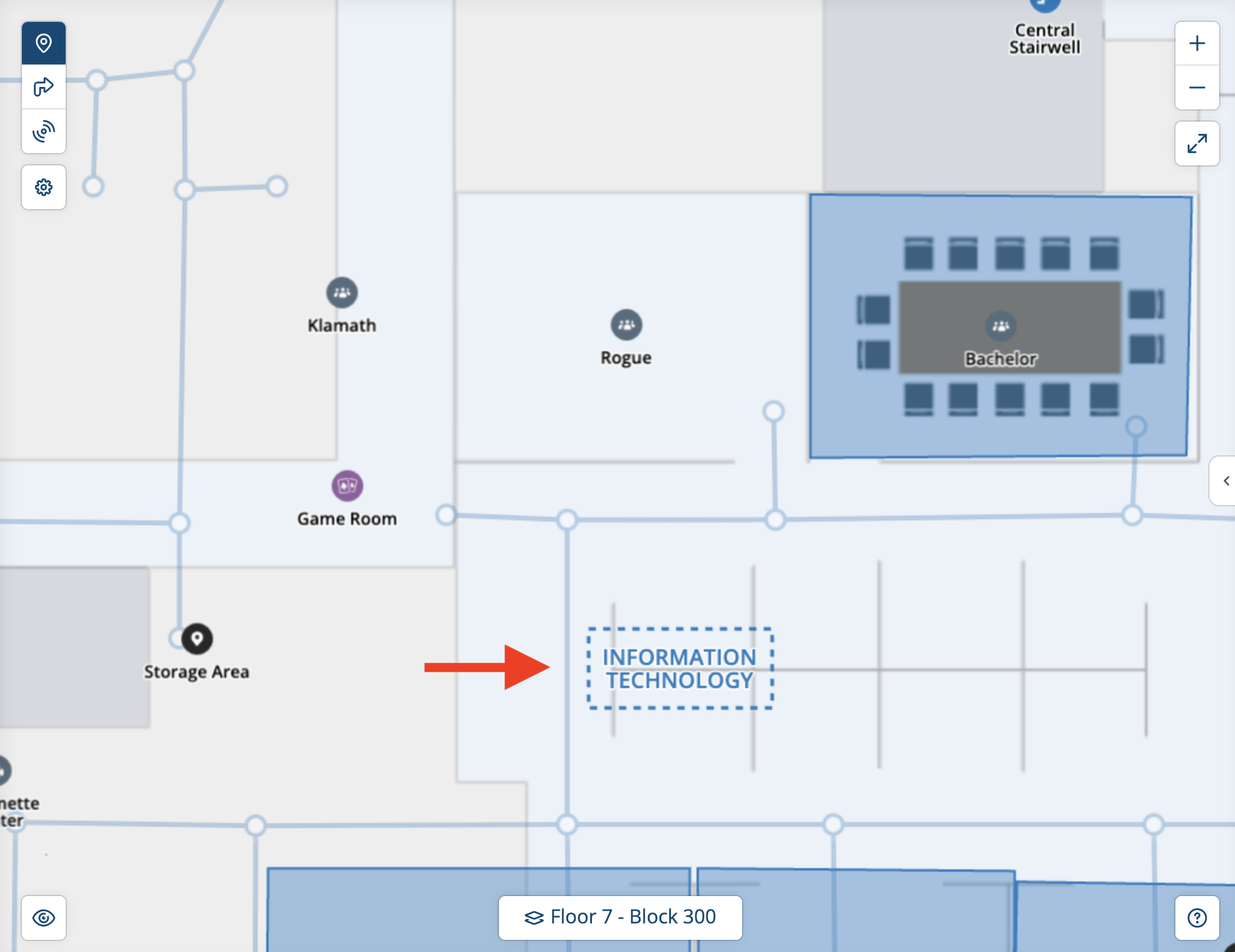 Area Placemark: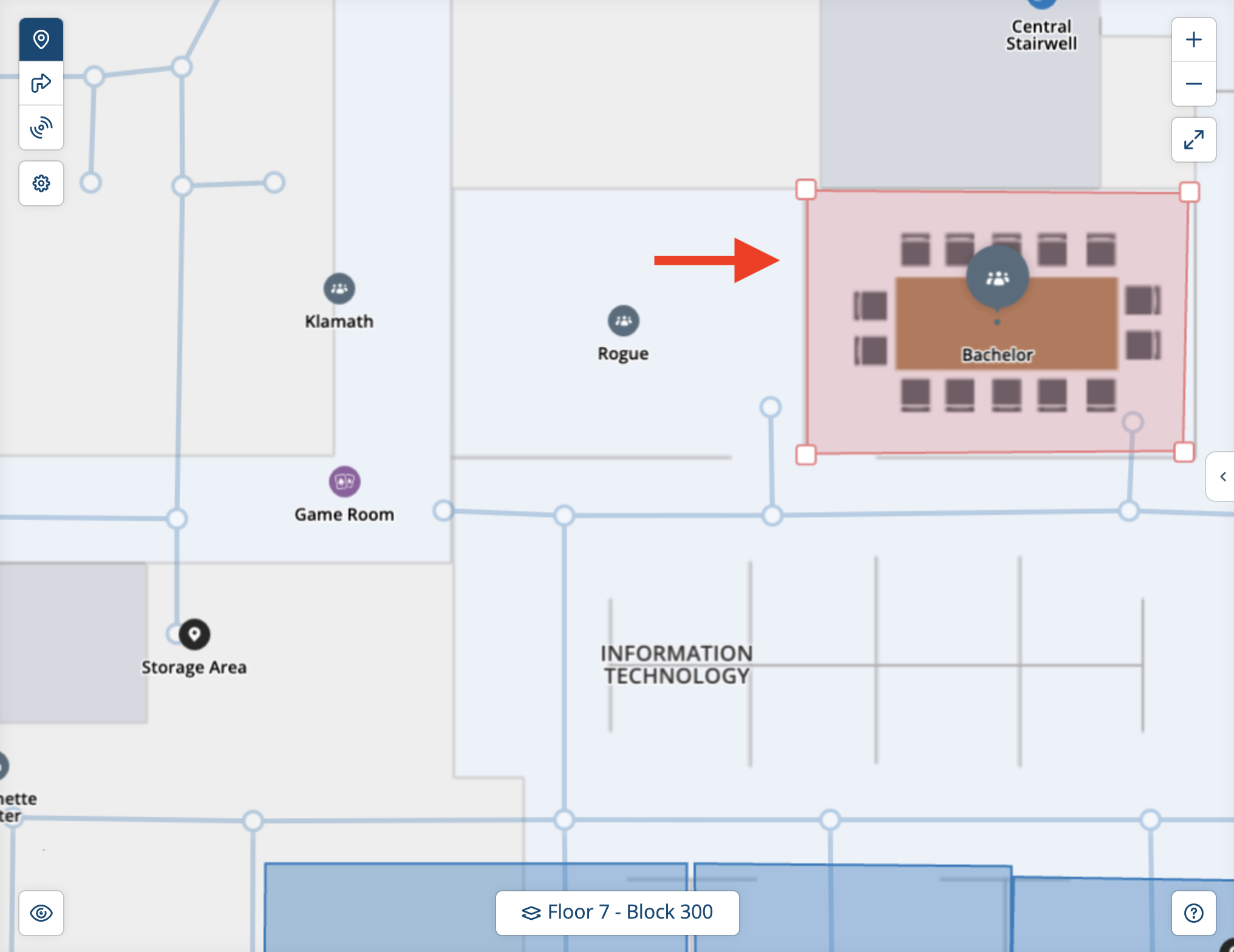 Names
Many placemarks do not need names. For example, it is sufficient to not give a name to bathrooms and drinking fountains. App users can search by type, to find the nearest bathroom to them, rather than looking up a specific bathroom by name.
Special Areas
When you are creating an Area Placemark, you can choose Exclusion Zone to mark an area so that Meridian will not locate you in that area, and navigation will avoid it.
Marking an area as an Outdoor Area will cause Meridian wayfinding to switch to GPS instead of beacons for positioning, which is useful if your floor is partially indoor and partially outdoor.
If you "close" a Placemark, users will no longer receive navigation to that Placemark.