Get Started with Blue Dot Wayfinding Follow
This article covers the broad steps you'll need to complete before using blue dot wayfinding in your Meridian-powered app.
Blue Dot Wayfinding Prerequisites
If you're lacking one of the prerequisites, please contact Meridian for help.
1. Review Your Map in the Meridian Editor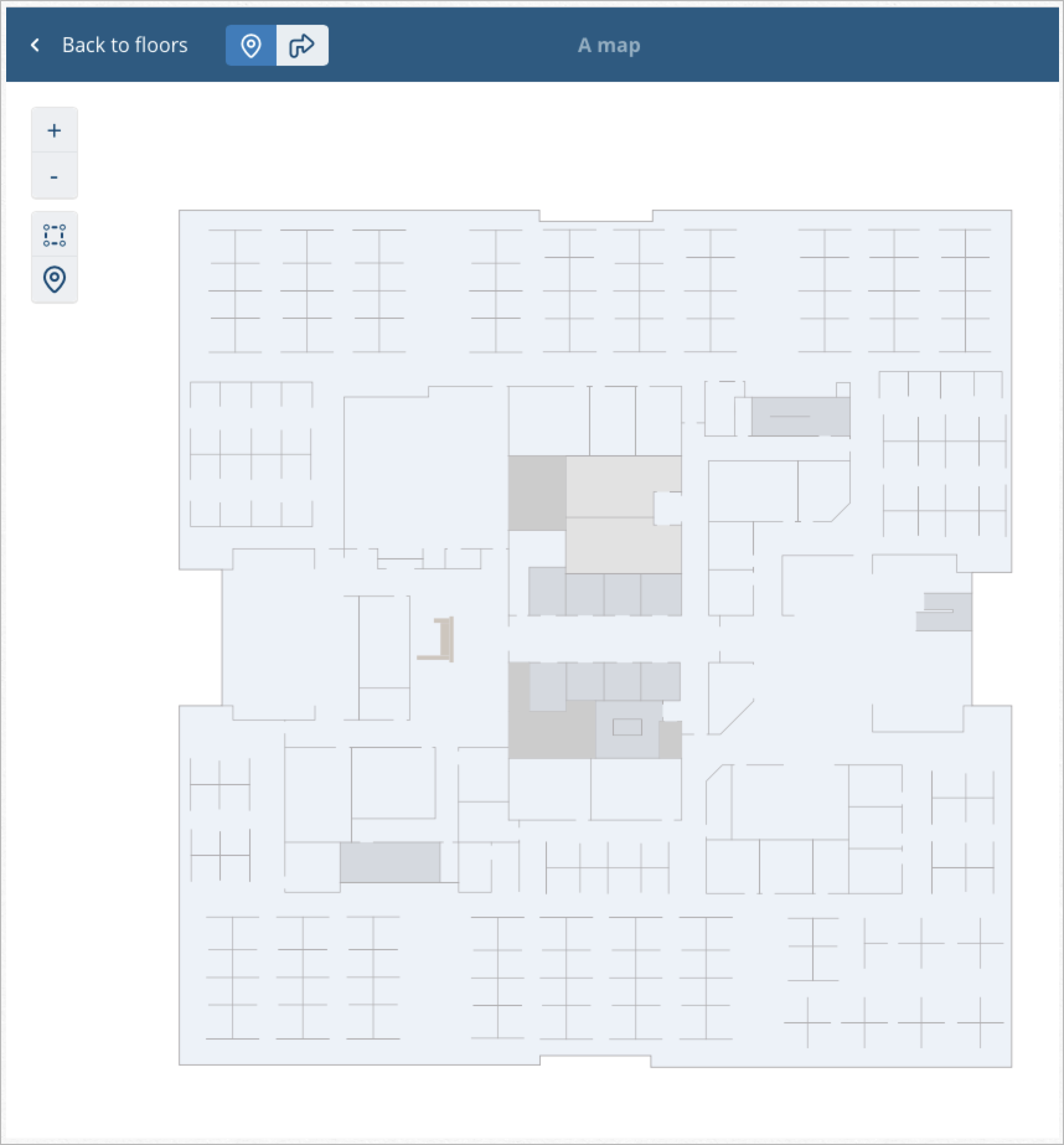 Once the Meridian maps team has created one or more of the maps for your location, make sure to review it in the Editor and set the map's Anchor Points to ensure accurate routing.
Read about how to Set the Map's Scale and Orientation.
2. Locate Points of Interest (Placemarks) in Your Mapped Location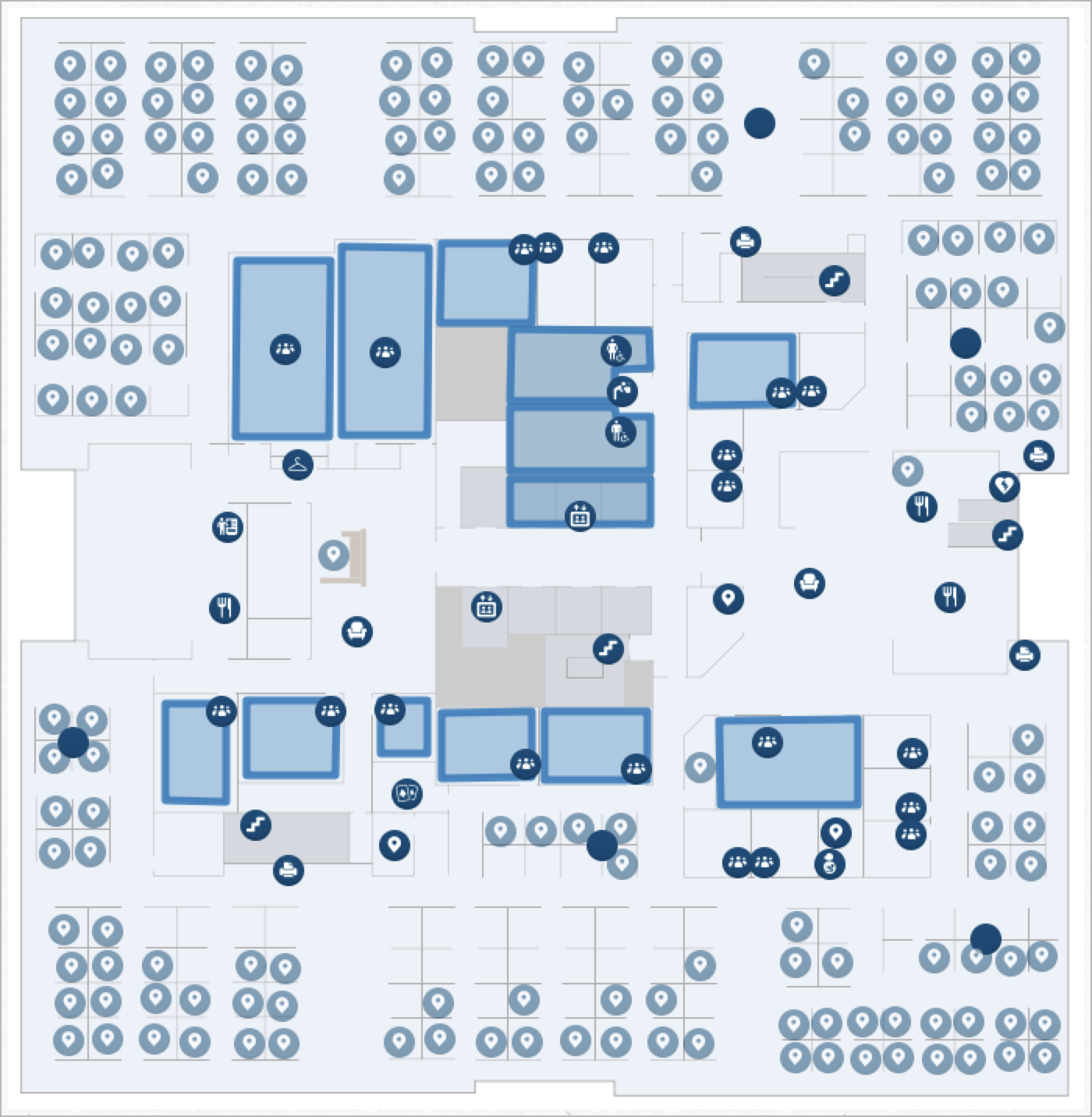 Your placemarks (or points of interest) will be the places most relevant to the people using your space. In some cases, these placemarks may be obvious, such as restrooms and elevators. In other cases, it may be less obvious, such as a place where people tend to gather.
You can always add, edit, or remove placemarks from your floors.
3. Add Placemarks in the Editor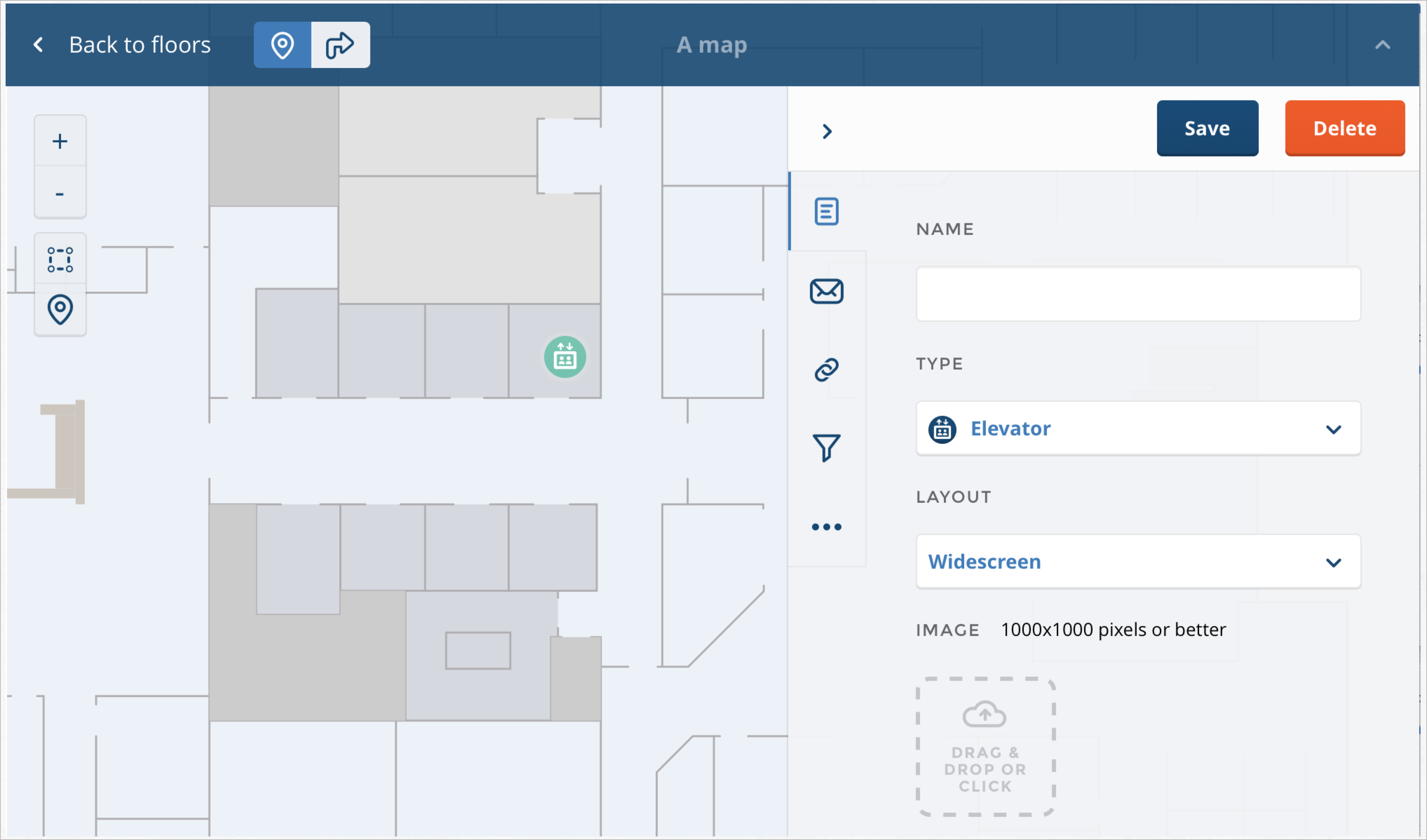 Once you've identified placemarks in your location, use the Meridian Editor to add them to your floors.
Read about how to Add Placemarks to a Floor.
4. Walk Between Placemarks to Develop Routes
Meridian recommends walking between placemarks on your floor to get a better sense of the common routes between them, especially if you're working with a complicated layout.
You may not need to do this if the map routes are self-evident.
5. Draw Routes on the Map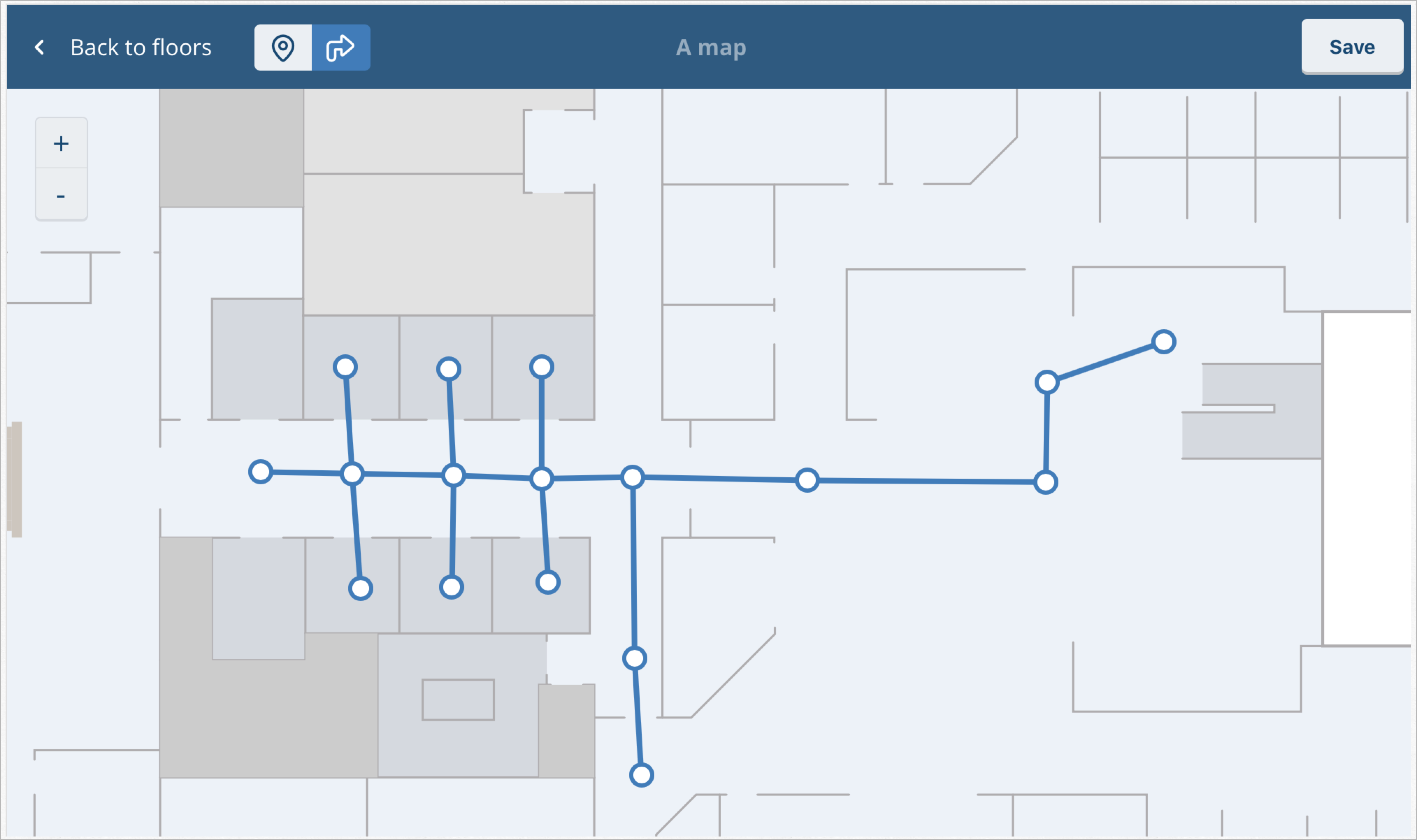 Once you've started to identify common routes throughout your space, use the Meridian Editor to draw routes on your floor.
Read about how to Draw a Route.
6. Locate Access Point Beacons (APBs)
If you're using Aruba Access Points with built-in Beacons (APBs) and controllers, those APBs can be automatically deployed. Once that's done, you'll want to use the Aruba Beacons app to locate them. Once you know where the APBs are, you'll know where you'll need to supplement them with battery-powered Beacons.
7. Deploy Battery-powered Beacons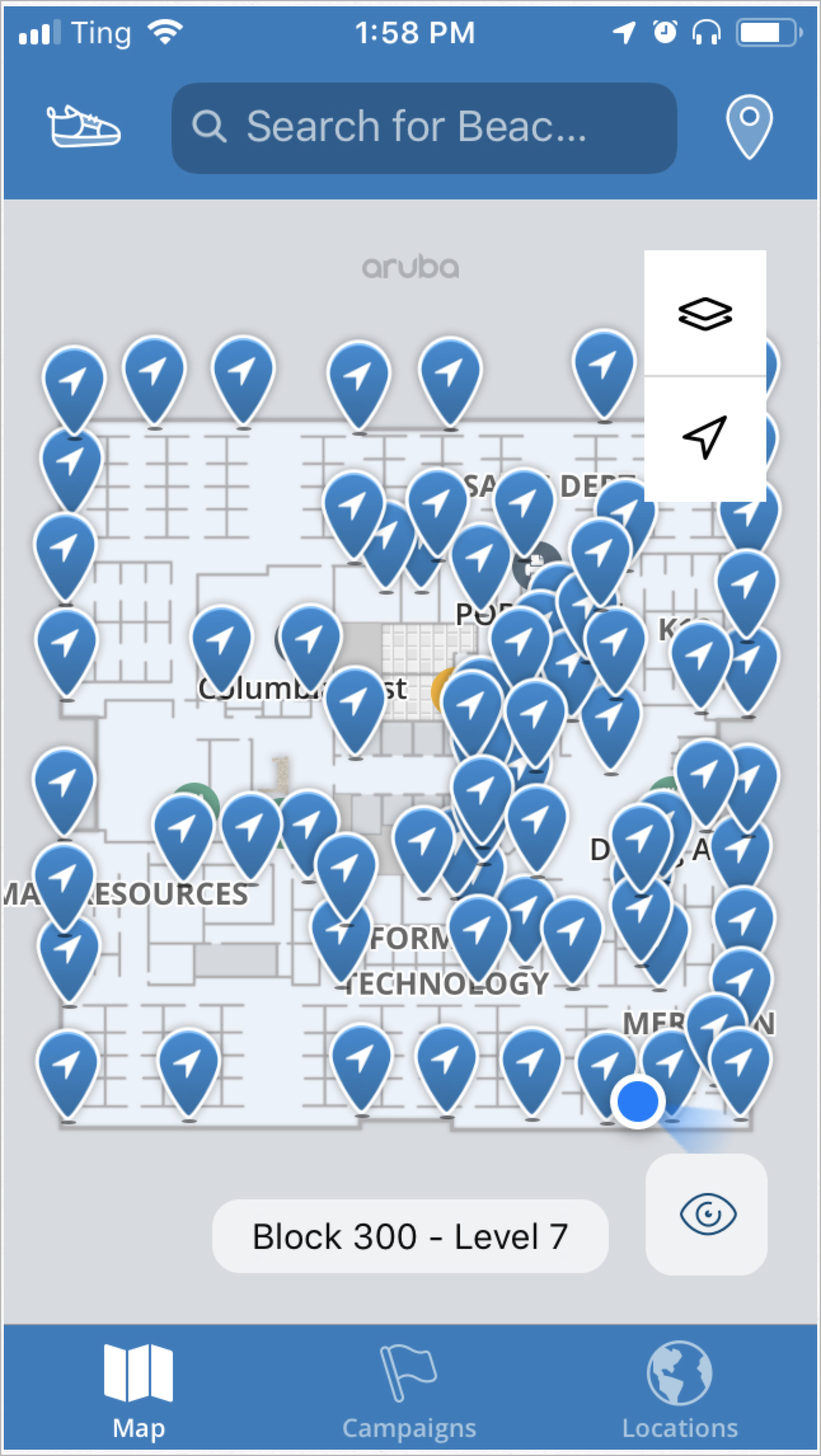 Use the Aruba Beacons app to deploy Aruba Beacons to your location.
8. Walkthrough the Route with the Beacons App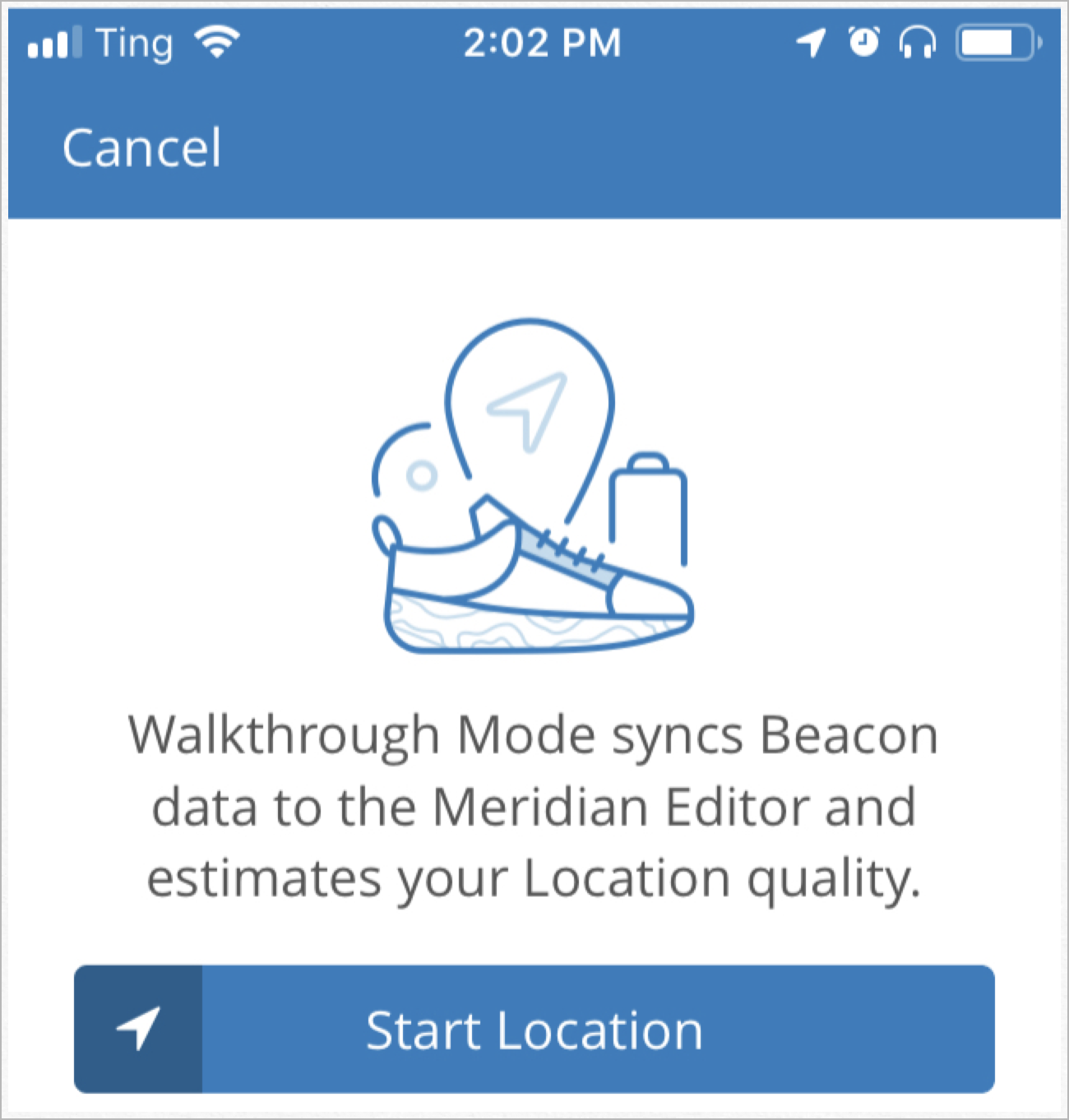 Once you've deployed Beacons to your location, you can use the Aruba Beacons app to finetune the effectiveness of your Location Beacons.