Get Started with Asset Tracking Follow
This article covers the broad steps you'll need to take to get started with Aruba Tags and asset tracking.
Asset Tracking Prerequisites
If you're lacking one of the prerequisites, please contact Meridian for help.
1. Review Your Map in the Meridian Editor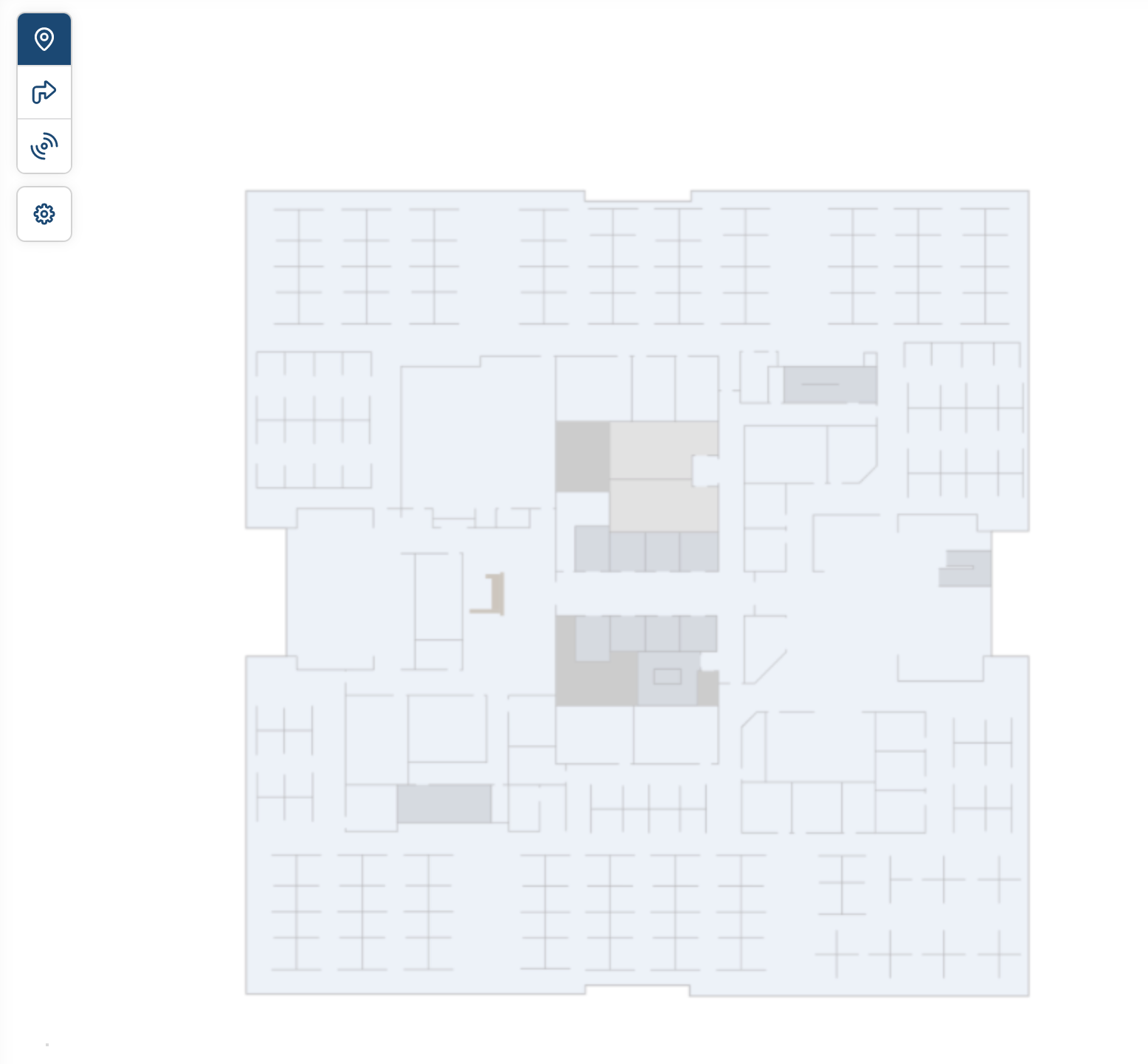 Please note that assets can be tracked without maps.
Once the Meridian maps team has created one or more of the maps for your location, make sure to review it in the Editor and set the map's Anchor Points to ensure accurate asset tracking.
Read about how to Set the Map's Scale and Orientation.
2. Configure Your Aruba Hardware for Asset Tracking
In order to track assets with Meridian and Aruba Tags, you'll need to configure your Aruba networking hardware.
3. Identify the Types of Assets You'd Like to Track
Before you start applying Aruba Tags to assets, it's worth taking some time to think about the types of assets you'd like to track in your location.
4. Create Labels for Your Assets
Tag Labels are used to group and search for assets in your location. Labels are especially useful when you're tracking large numbers of assets.
Before creating Labels for your assets, it's worth thinking about how and why assets will be tracked within your location.
5. Tag Assets with the Aruba Tags App
Once you've identified assets you'd like to track and added some Tag Labels, you're ready to apply Aruba Tags hardware to your tracked assets.
Unlike Aruba Beacons, Tags don't need to be deployed to a location, but you will need to identify a specific Aruba Tag before attaching it to an asset so that you can add relevant metadata to the Tag.
6. Use Control Tags to Improve Location Accuracy
Control Tags are used to improve the location accuracy of tracked assets. Control Tags are unmoving Tags with known locations that the Meridian Editor uses to calibrate the accuracy of moving assets.
Contact Meridian for help with Control Tags.
7. Use the Meridian Web SDK to Track Assets
The Meridian Web SDK is a tool you can use to track assets on a web page.