Preview Your App
While you're developing content for your Meridian-powered app, you can preview that content on an Android device using Aruba's AppViewer app before it's published to an app store.
If you're using the Meridian AppMaker tools to build a complete mobile app, you can use AppViewer to preview the full mobile app.
If you're using the Meridian SDK tools, you can use AppViewer to preview the maps and routing created with the Meridian Editor.
Starting Out with AppViewer
Before you can preview your app, you'll need to download AppViewer for your Android device. You'll also need a Meridian Editor account.
Step 1: Download AppViewer
Aruba's AppViewer is available on Android.
Download AppViewer for Android.
Step 2: Preview Your Content
To preview your content in AppViewer, open AppViewer, and then log in with your Meridian Editor account. AppViewer will show you a list of the locations you can preview.
Tap a location to open a preview of its app content.
Step 3: Share Your Content
Using the Meridian Editor, you can share your app with people before its published to the Apple and Google app stores. A person does not need a Meridian account to use AppViewer to preview an app, if they get a preview invitation from the Editor.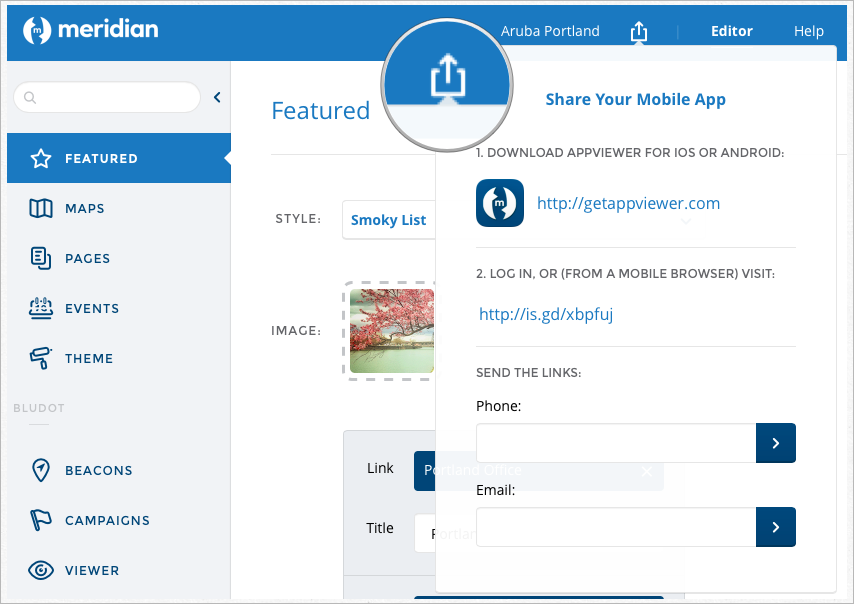 To invite someone to a preview of your app, log in to the Meridian Editor, and then click the Share button at the top of the page.
When you open the shortened URL in a mobile browser and you have AppViewer installed, AppViewer will open with your location's content.
You can send the URL to yourself or someone else with an text message or an email.
SMS messages can be sent to international numbers.
When you share your location's app via SMS text message or email, it will include basic instructions and links for downloading AppViewer and previewing the Meridian app content.
AppViewer is limited to viewing one location's content at a time. Any changes you make in the Meridian Editor are automatically updated in AppViewer, so there's no need to resend a link for the same location. If you want to view content for a different location, you'll need to send a new link.
The Sample App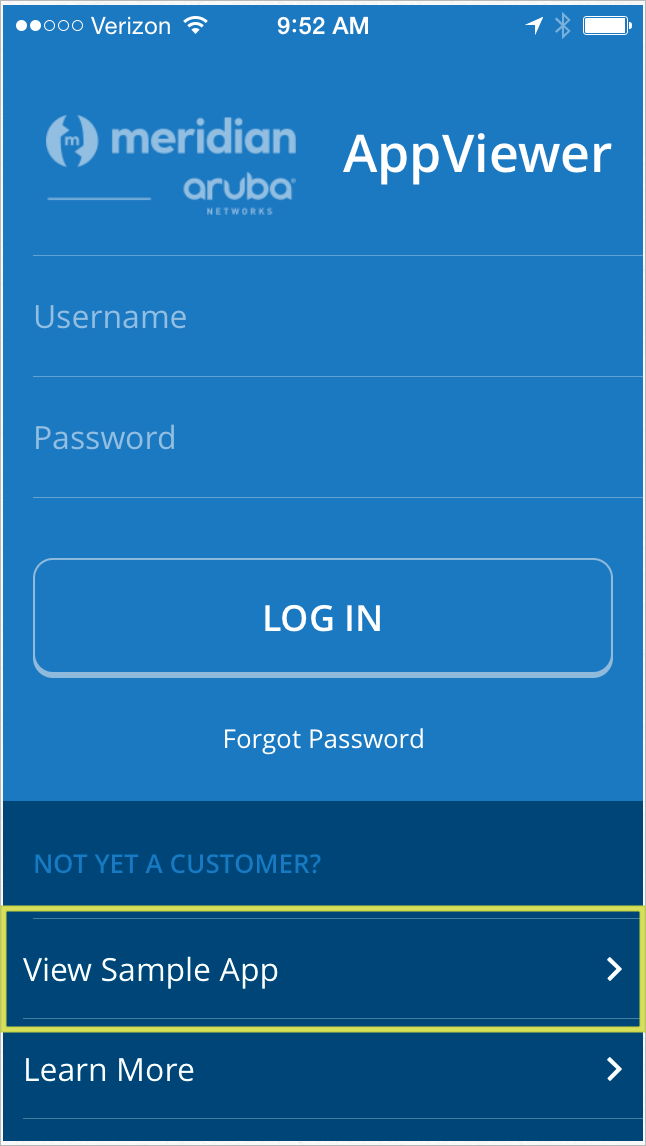 If you don't have a Meridian account or a map setup for your location, you can use AppViewer's Sample App to get a feel for Meridian apps.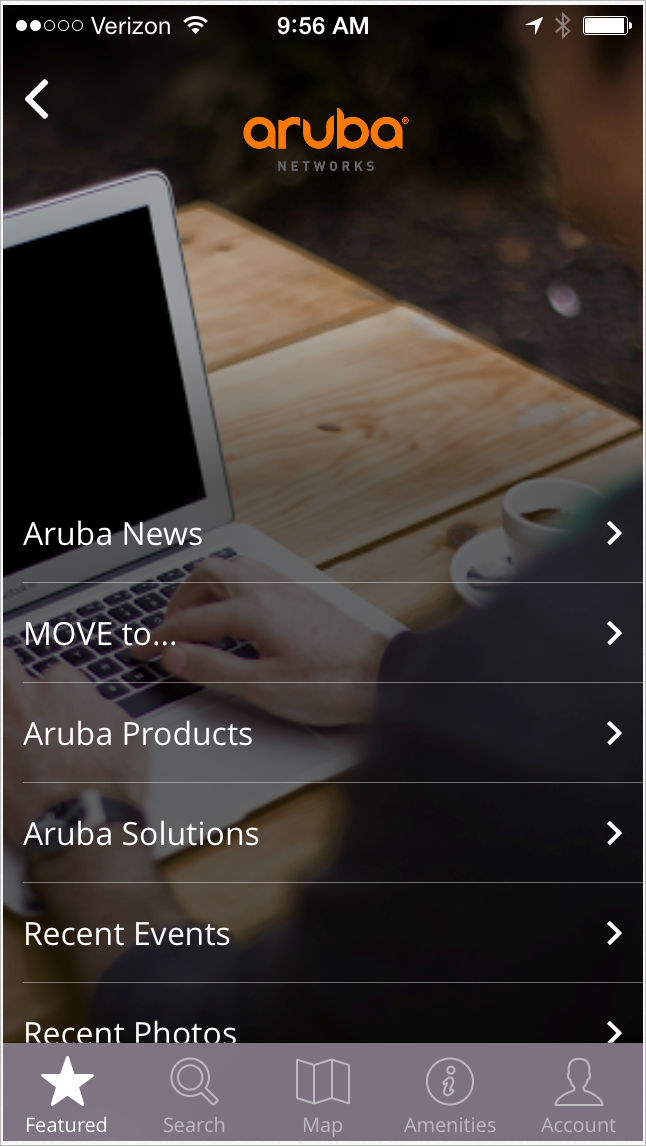 The Sample App includes the main features you'll see in your Meridian-powered app, including maps, a variety of pages, a search screen, and an amenities page.
The Sample App shows what a Meridian-powered app could look like. However, that's not all. The Meridian Editor provides a diverse range of customization options to help you create a Meridian-app that looks, feels, and works the way you want it to.
To exit the Sample App and return to the login screen, tap the < in the top left corner.
Preview Your Content
Using AppViewer, you can make changes in the Editor and, within moments, see those changes reflected on your device.
To see the Editor changes in AppViewer, make the changes you'd like to see, click the Save button. Open AppViewer to see your changes.
If you already have AppViewer open, tap the < button in the top left to close the app within AppViewer. Tap your app to see the new changes.
Testing Notifications
With the AppViewer version of your app, you can test Campaign notifications. This is a useful way to test your Proximity Beacons deployment before your app is published.
Push notifications in the AppViewer version of your app will function the same as push notifications in your published app.