Advanced Themes
This article describes how to use advanced Theme settings.
Advanced Theme Settings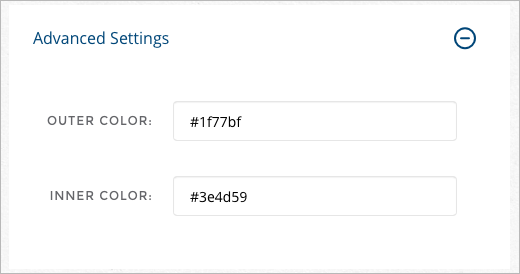 If you want to use colors not provided by the preset outer and inner colors, you can choose specific colors using the Advanced Settings.
In the Advanced Settings OUTER COLOR and INNER COLOR fields, enter the specific hex values for the colors you'd like to use.
When you do, you'll see those colors reflected in the app preview. If you enter an invalid hex value, the Editor will warn you.
Advanced Map Settings
The Advanced Map Settings let you change the style of your map. For more information on how to use these settings to change your map style, please see Map Layer Styling.