Make a Route Accessible
Accessible routes avoid stairs and other architectural features that are are difficult for people who have trouble walking.
Preferable routes are those that you'd prefer to send visitors along, such as more beautiful scenery or more interesting placemarks.
Make a Routing Segment Preferable or Accessible
Complete these steps to mark a segment as preferable or accessible.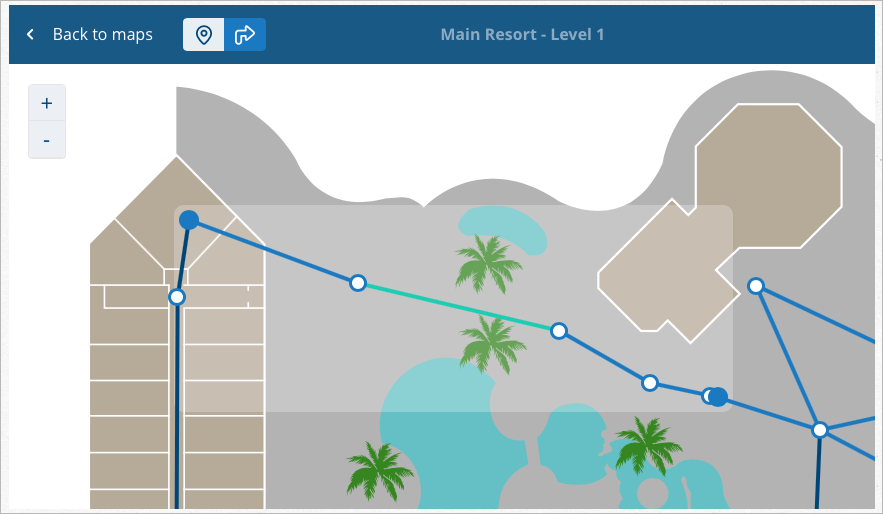 Find a segment you'd like to mark as a preferable route or one that is non-accessible, click the segment to select it, and then click it again to open the segment dialog box.

In the dialog box, click Prefer this segment to add a check and have Meridian use this route when possible. If the segment is not accessible, click Non-accessible to add a check.

Click the map outside of the dialog box to close it. When a segment is marked as preferable, it will be a thicker line. When a segment is non-accessible, it will be a light blue color.

Click Save.