Introducing Meridian-powered Apps
Meridian-powered apps come in two flavors, white-label apps and SDK apps.
White-Label Apps
White-label apps are iOS and Android Meridian-powered apps that are built using Meridian Editor content and customized to match your branding. When completed, they are available to download from the Apple App Store and the Google Play Store.
SDK Apps
For customers wanting to develop their own apps, Meridian provides iOS and Android SDKs containing all the tools to create Meridian-powered apps from scratch.
Go here to learn more about the Meridian SDK.
AppViewer
Using the Meridian AppViewer app, you can try out a sample Meridian-powered app immediately. You can use AppViewer's Sample app without a Meridian account.
Not only that, once you start adding content to the Editor, you can use AppViewer to preview that content immediately. You can preview and test your app on iOS and Android devices long before it's published to the Apple and Google app stores.
Download AppViewer for iOS from the Apple App Store.
AppViewer requires iOS 7.0 or higher. Designed for iPhone and iPad.
Download AppViewer for Android version from the Google Play Market.
To take advantage of all of AppViewer's features, we recommend Android 4.3 or higher. This was the version of Android that added support for Bluetooth low energy (BLE).
Meridian-Powered App Overview
The main features of the Meridian-powered apps are available on all iOS and Android device types. The following screens show the main features provided in all Meridian-powered apps: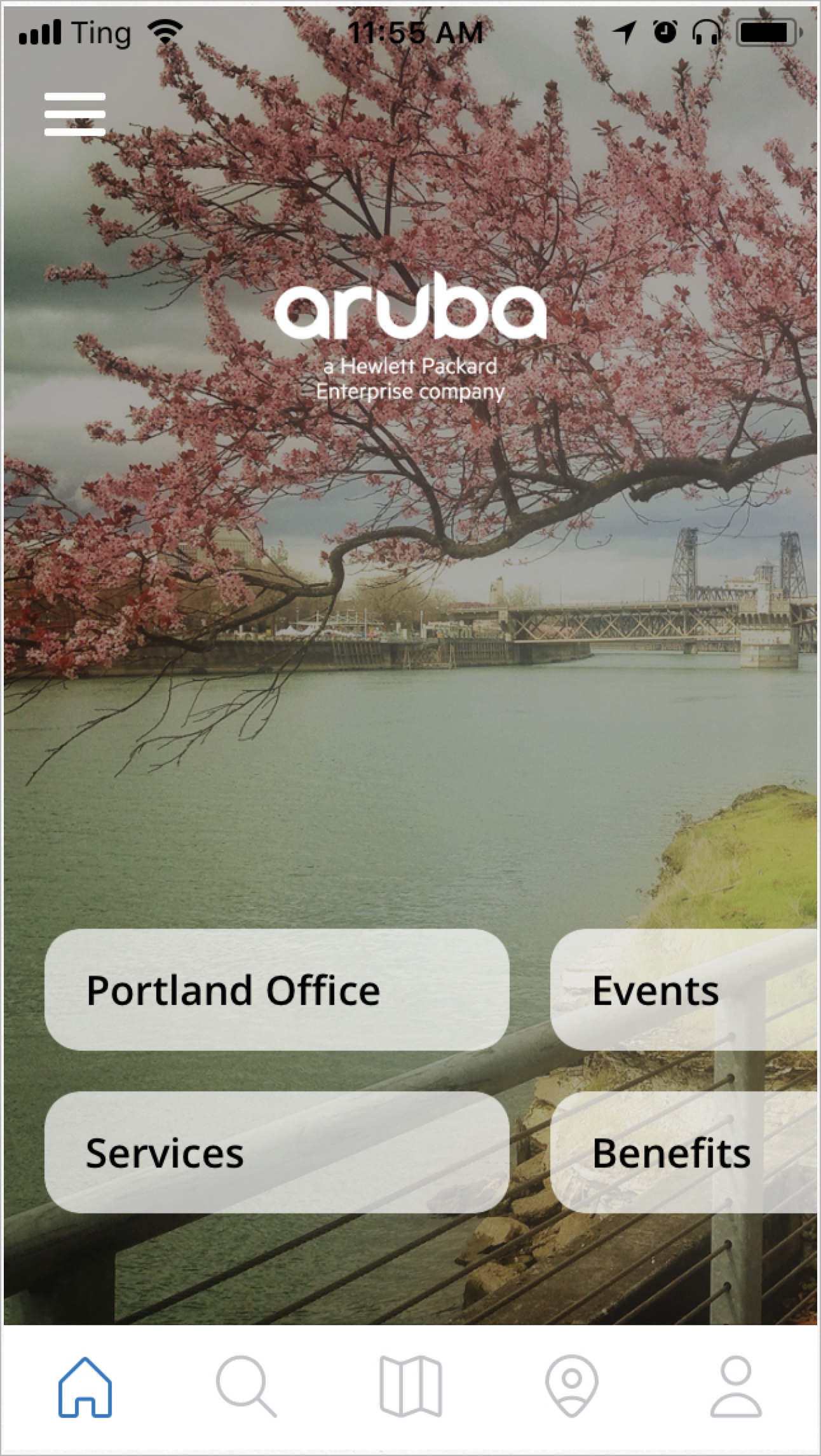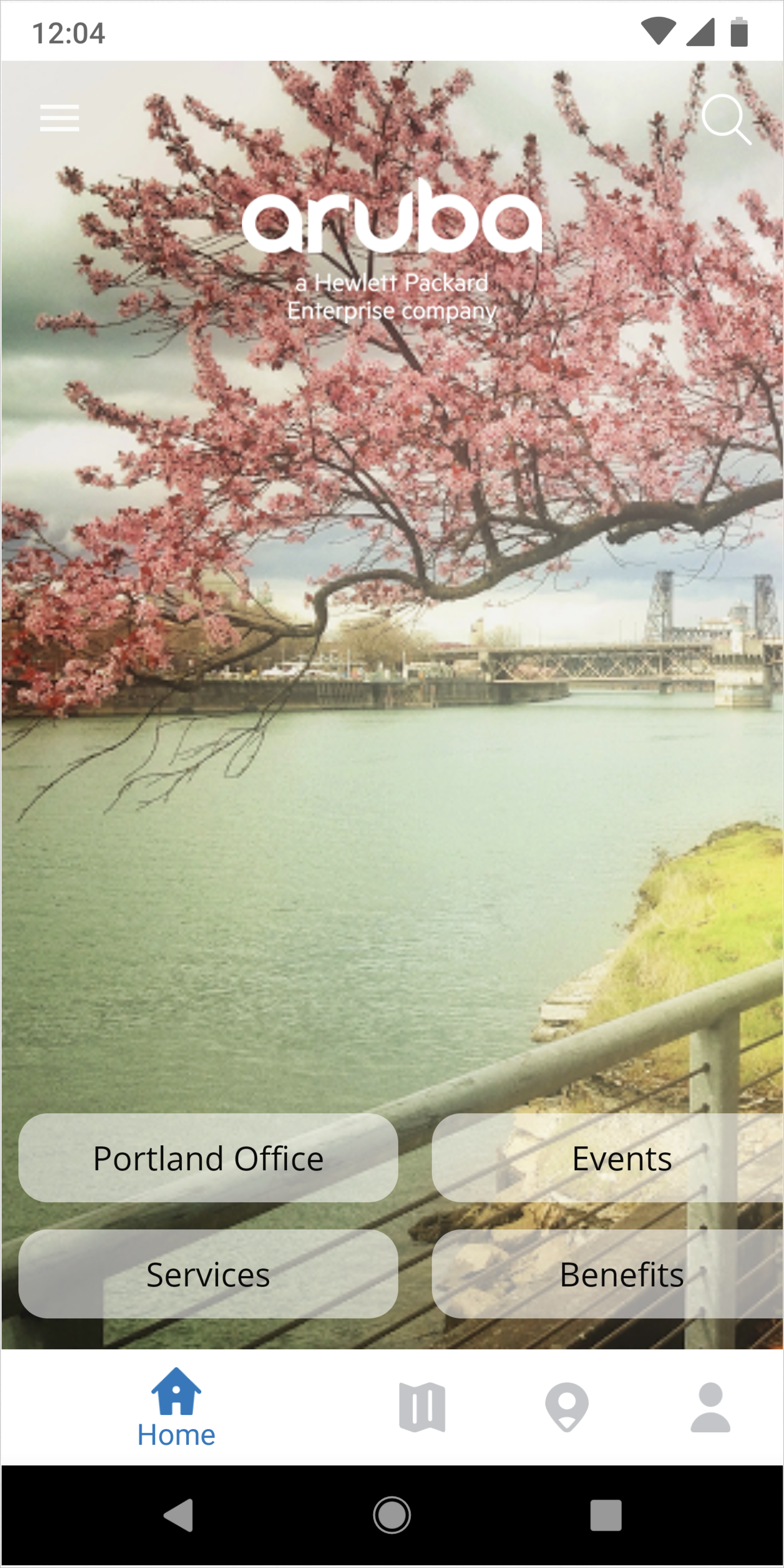 Featured: The first screen your visitors will see when they open your Meridian-powered app. You can use the Featured screen to give your visitors promotional and informational content, such as upcoming events or your hours of admission. We recommend that you put your most useful information on the Featured screen and that you periodically update your Featured content so that it's as timely and relevant as possible.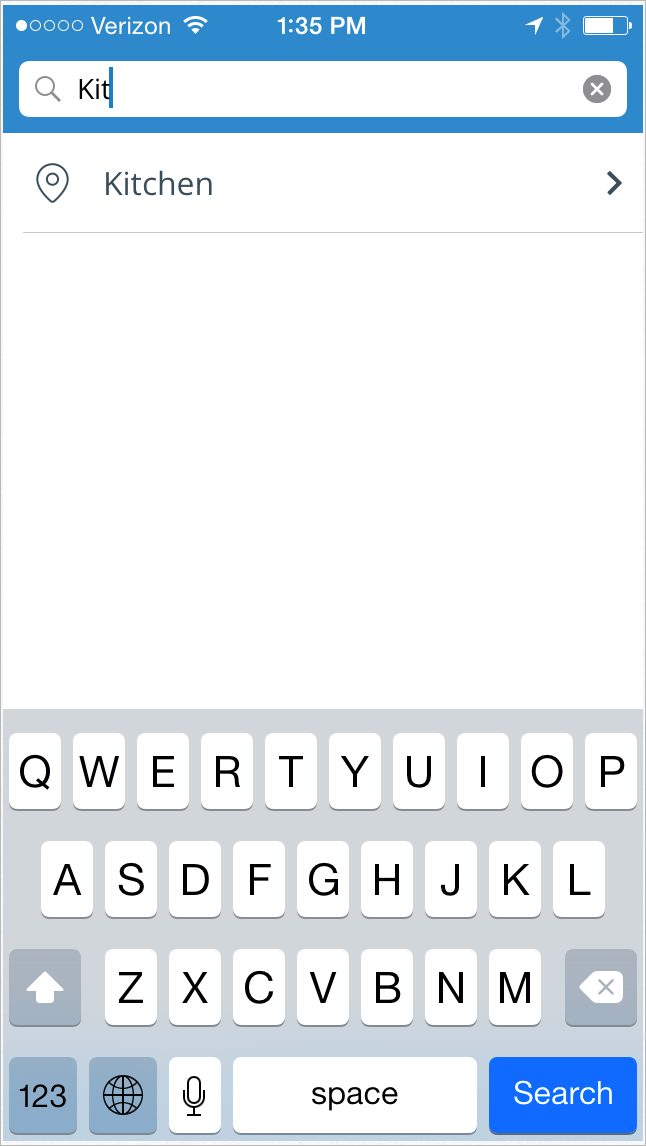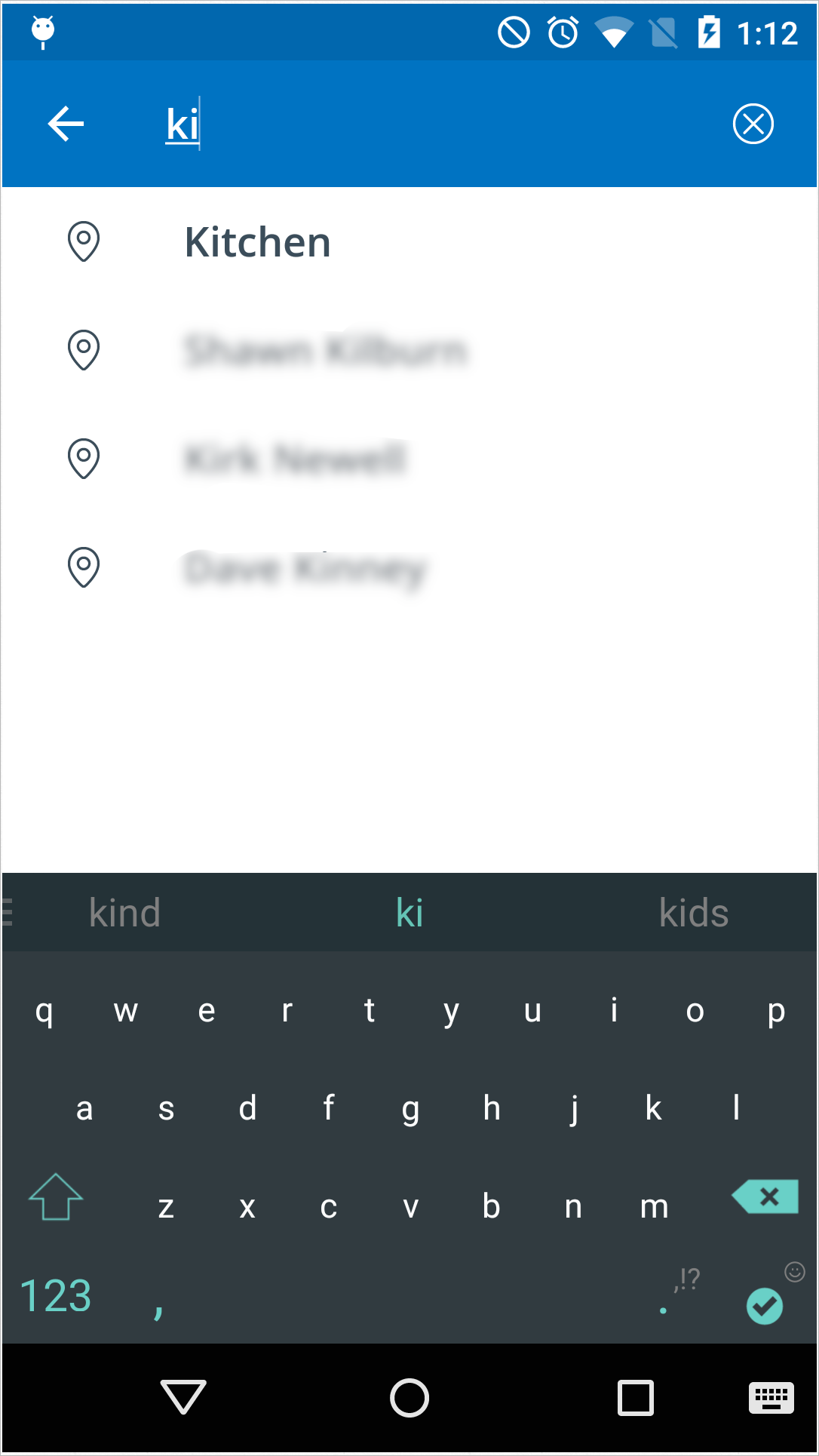 Search: The Search screen lets your visitors search for specific locations, events, and other pages in your Meridian-powered app. When your visitors search for a location, they'll be able to get directions to that location. In the Meridian Editor, searchable locations are called placemarks.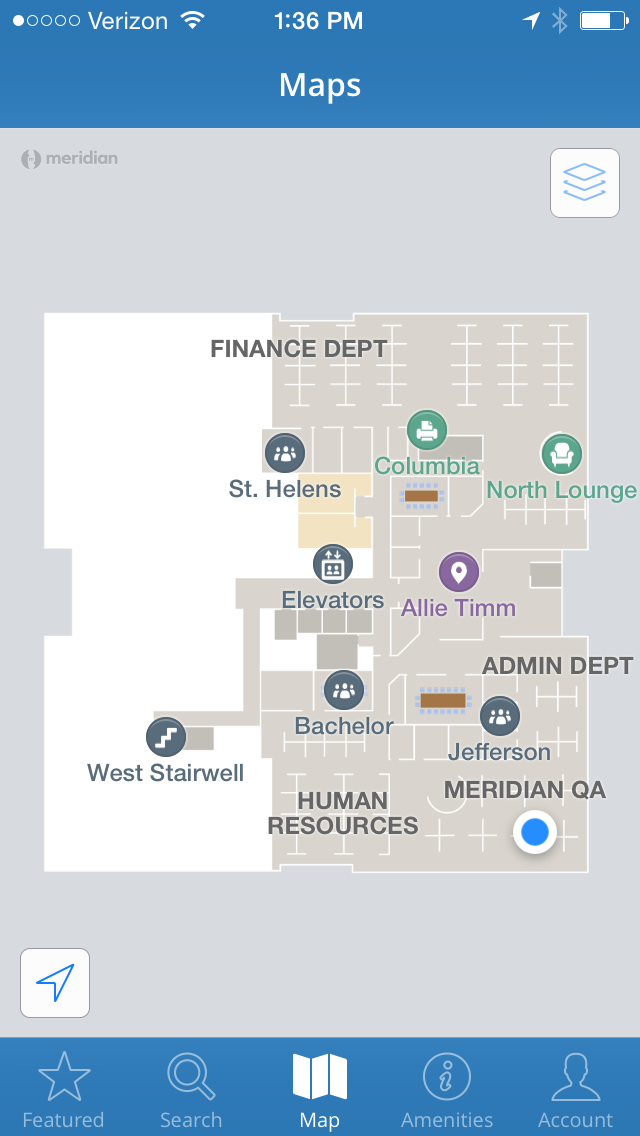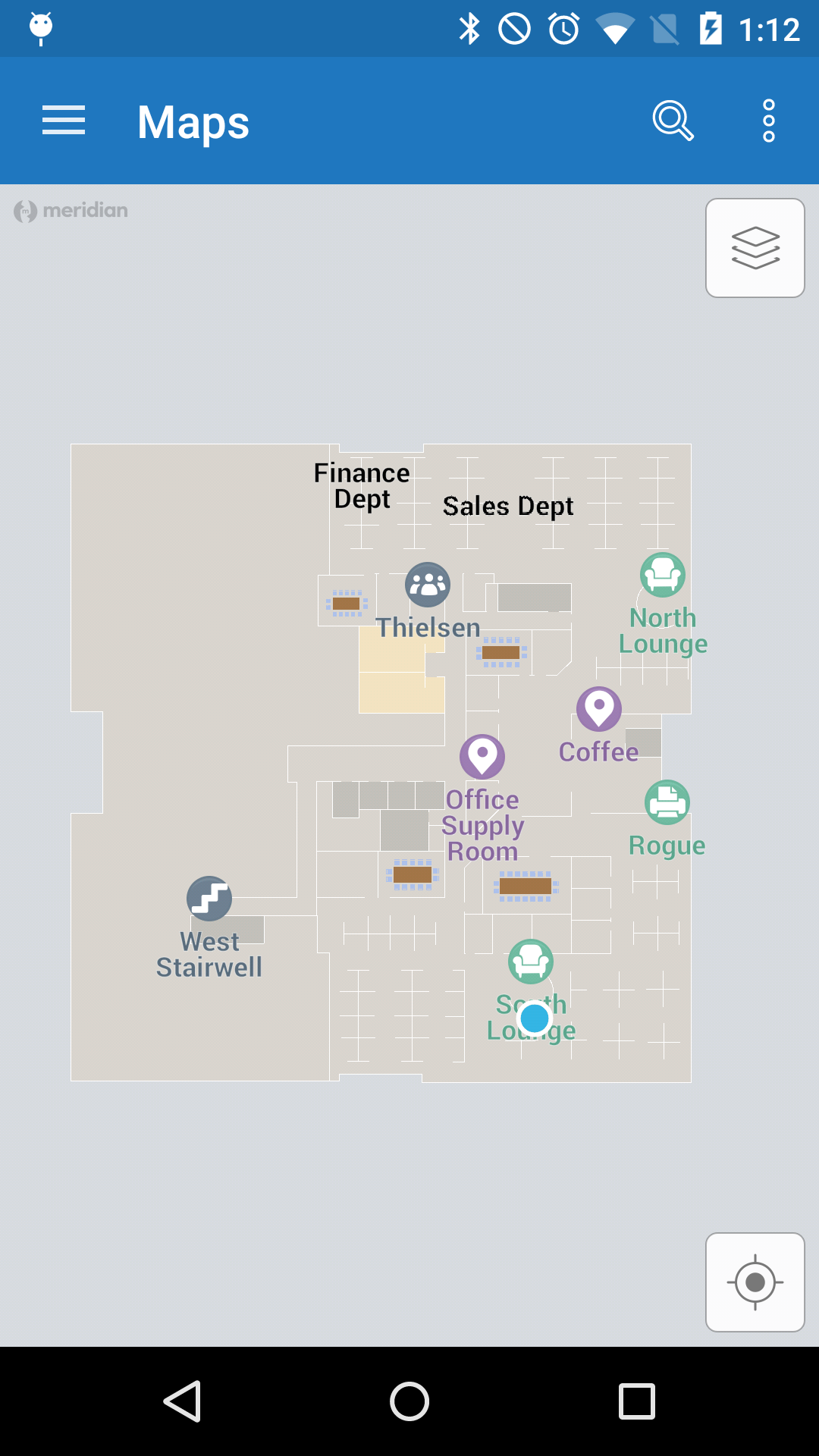 Map: The Map screen is where your visitors can view the current map and choose between all the maps for your location. If you've deployed Location Beacons and your visitors have enabled Bluetooth on their devices, the map screen will automatically load the map based on their current location. Tapping a placemark on the map will present your visitors with the app's turn-by-turn directions.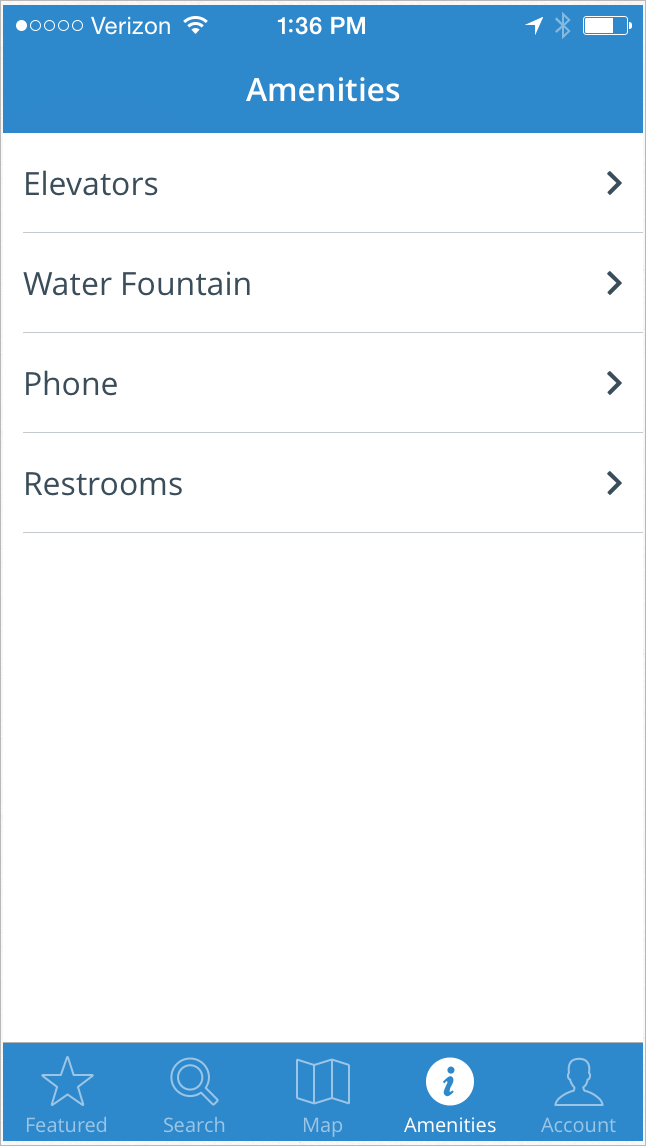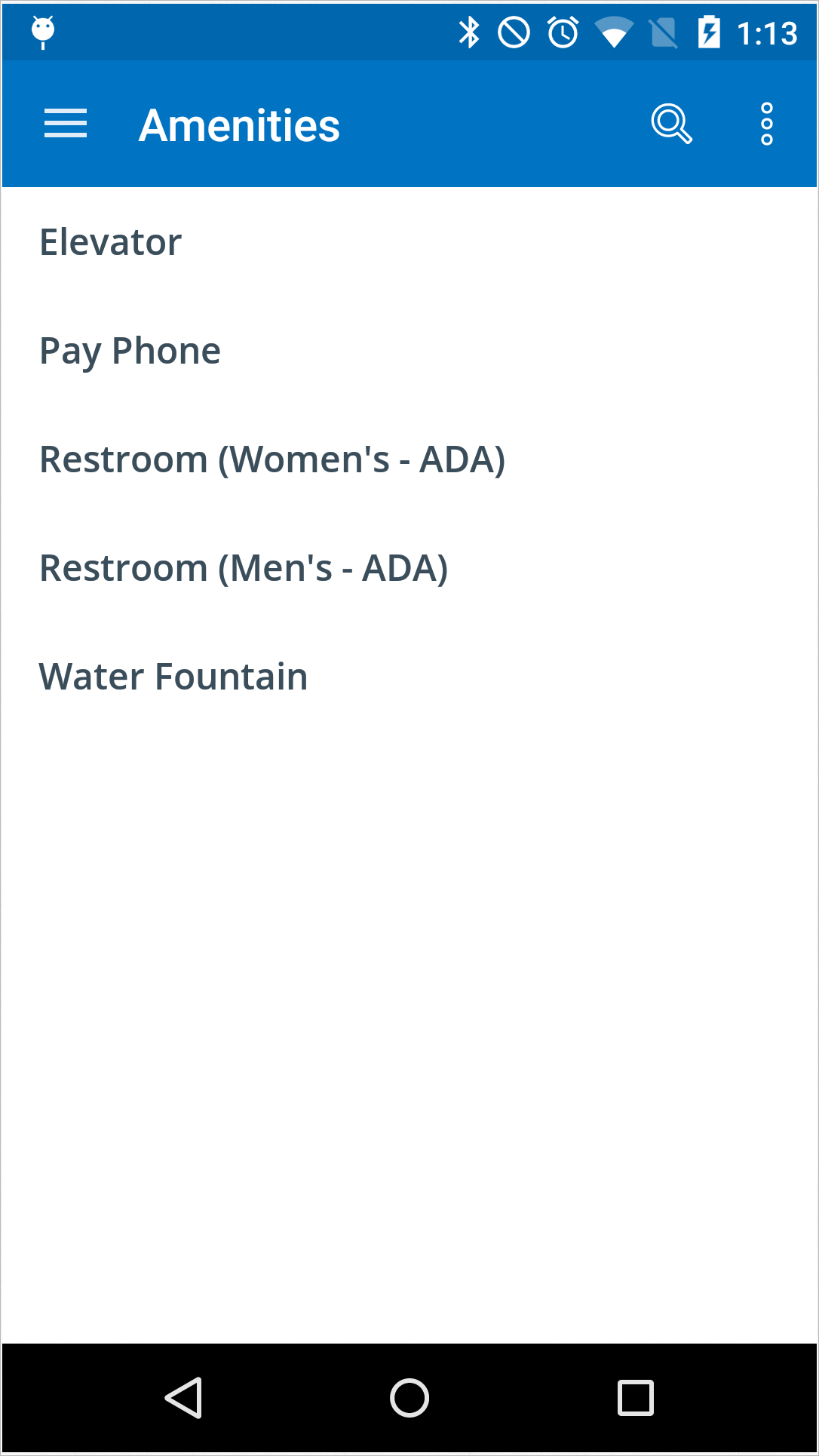 Amenities: You can use the Amenities screen to give your visitors quick access to useful locations such as elevators, stairs, exits, restrooms, and informational resources.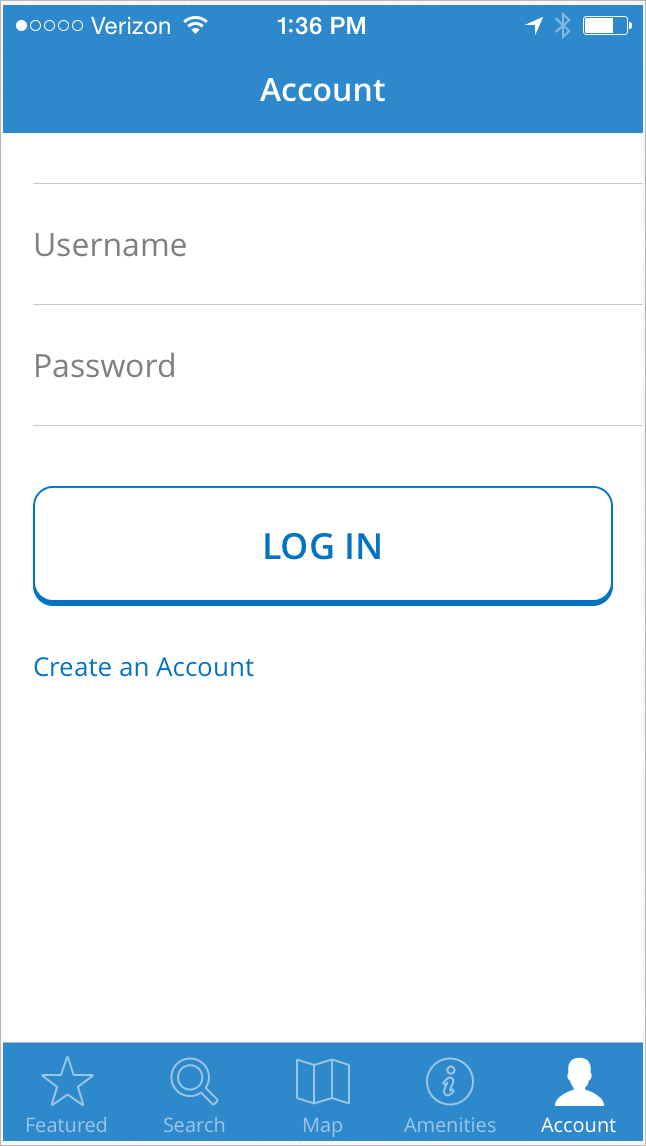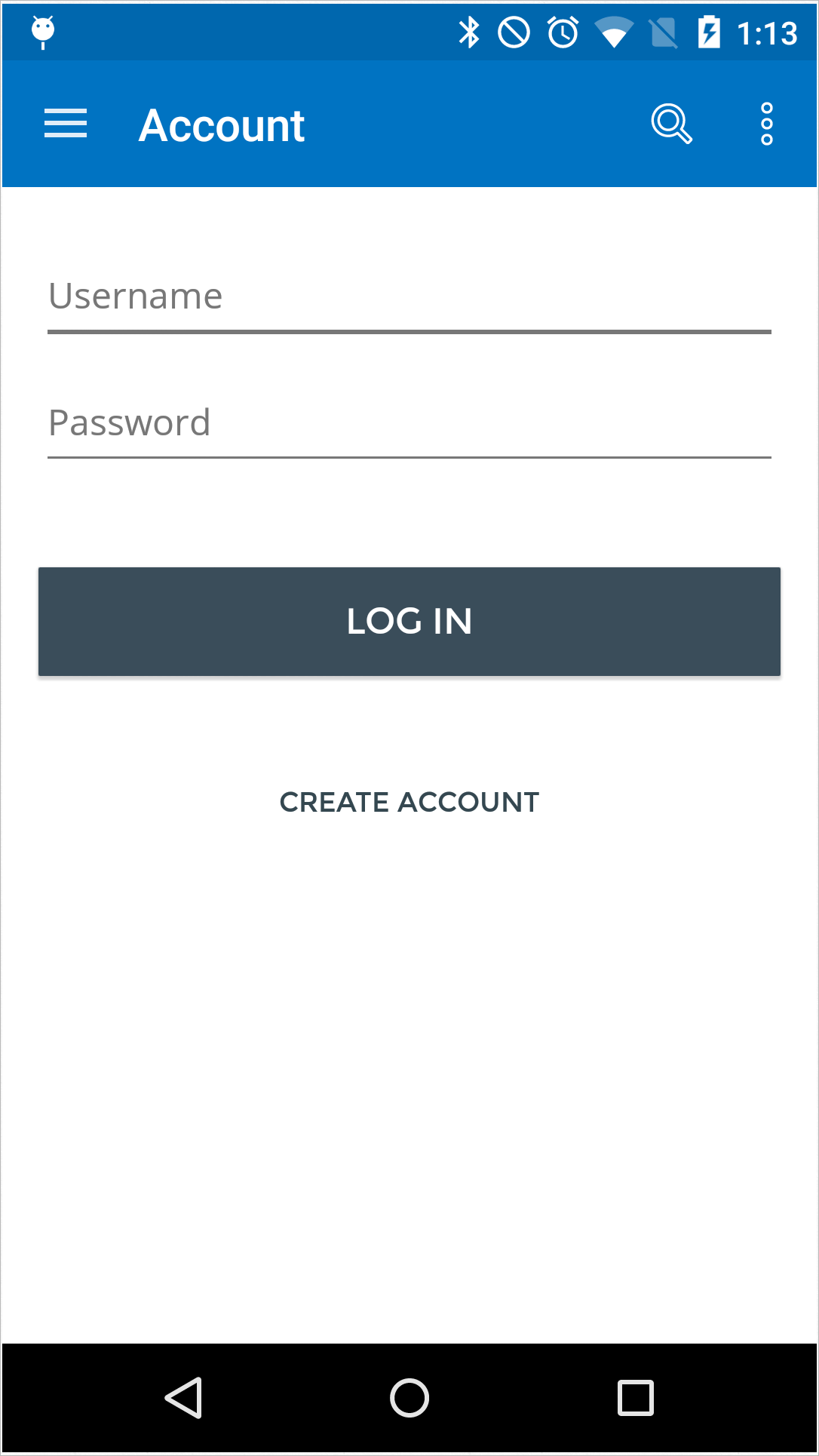 Accounts: If your app content supports visitor accounts, you can use the Accounts screen to let your visitors log in to get access to a more personalized experience.
iOS Meridian-Powered Apps
On iPhones, the tab bar is a standard interface element made up of a row of buttons along the bottom edge of the screen. Meridian makes use of the tab bar to provide access to different modes.

This is an example of what the tab bar looks like. The tab bar on your app will be drawn using your theme colors.
Depending on your location, you may not use all of the possible tab bar buttons. For example, you may choose not to have an Accounts tab.
Android Meridian-Powered Apps

On Android, tap the burger button in the top left to reveal the app tabs.
Customization limits
The iOS tab bar and the Android fixed tabs and action bar are the same across all Meridian-powered apps. We are not able to customize them per location. We will draw them in different colors to match your location's branding.