About the Apple iOS App Store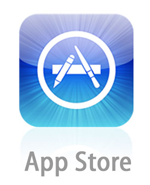 The Apple App Review Process
Before an app can be added to the Apple App store, Apple requires that it go through their review process. Because of the high number of app store submissions it receives, Apple's review process can take at least 7-10 business days.
Even if you follow all of Apple's guidelines, there's no guarantee that you app will approved. They reserve the right to reject apps for a variety of reasons. If you'd like to learn more about Apple's app guidelines and rejection policies, please see Apple's App Review page or Apple's Common App Rejections page.
Once you've submitted an app for review, it will wait in the review queue until an Apple reviewer can test it.
When Apple approves an app for release, you can choose to release your app at any time. Once you do so, it can take several hours before your app will be available for downloading on the Apple App store.
Meridian recommends releasing apps the night before the morning of the official launch.
No Guarantees
Apple has complete control over the apps available in their store. Meridian can make no guarantees that it will be approved by Apple or that it will be approved in a timely fashion.
That being said, no Meridian white-label app has been rejected, and all of our apps have been approved within two weeks.
If your app is rejected, Apple will provide an explanation with recommendations on changes to make before you resubmit your app. You can resubmit your app as many times as you like.
If you'd rather not go through the Apple app review process, you can host your mapping content within the Meridian-powered app. Because the Meridian-powered app has already been approved, your content will be available immediately to your visitors. All of the features available in a white-label Meridian-powered app are available in the Meridian-powered app, too.
Completeness
The Meridian Editor lets you build and change your app content at any time, even during the Apple app review process. You may choose to submit your app to Apple before you've finished building your app's content.
However, one of Apple's review guidelines requires that an app feel like a completed project. If your app is missing content, they will likely reject it.